Gantt Rescheduling
The Gantt scheduling is most effective to companies that need to monitor field personnel in real time during the work day.
Example:
Lets say a priority work just came and the dispatcher need to send a technician.
The Gantt scheduling can tell the dispatcher which technician is the closest to the site (can be distance or time according to the setup) to assign for the priority work.
the technician will get the new priority job to go next.
The Gantt scheduling is color coded to make it easier for the despatcher i.e. late to arrive will light in red to catch the eye of the dispatcher, green indicate work in progress etc.
blocks of time that are not related to field job will be depicted in the Gantt indicating the dispatcher that the technician is not available at that time.
If a company has large numbers of field personnel the Gannt can be refine that the monitoring will be for a team.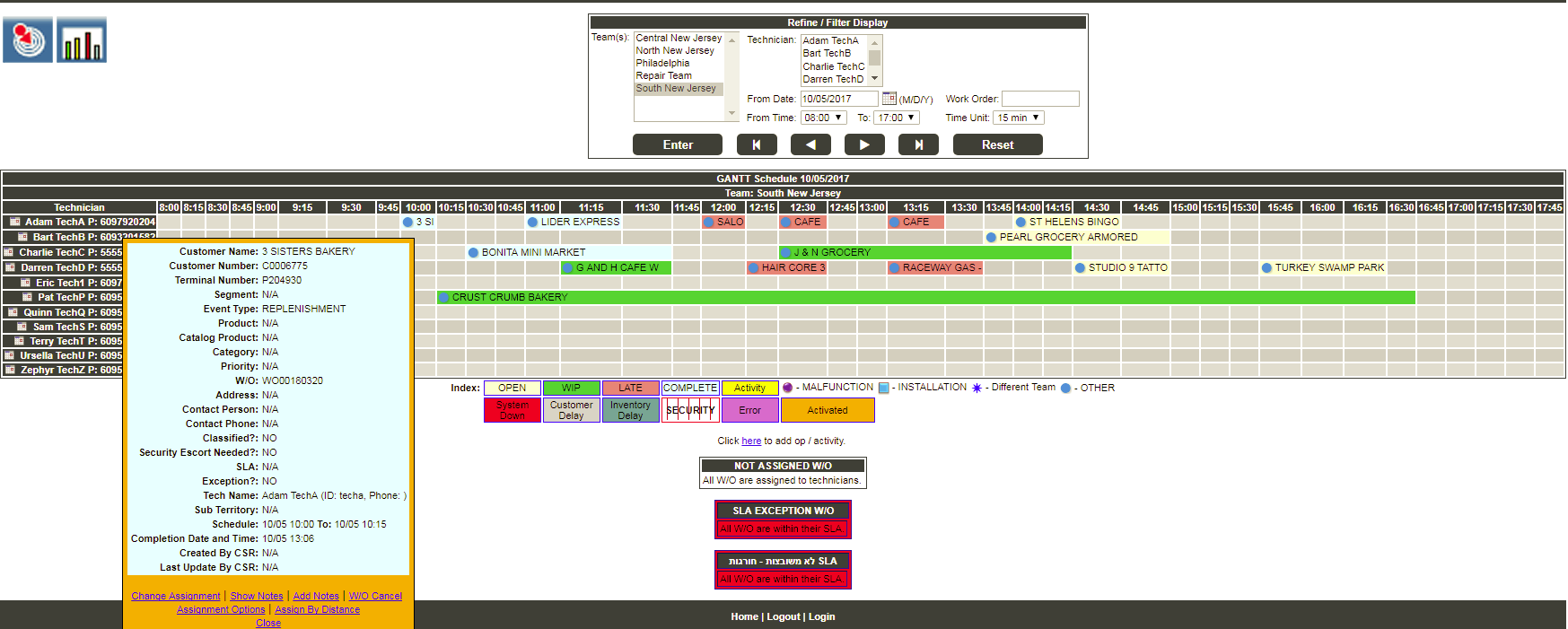 ---